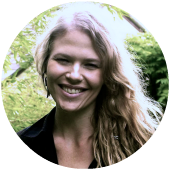 Teya K Estar
Clairvoyant and Psychic Healer
Born in Southern Africa, Teya is a natural clairvoyant medium, channel and psychic healer. Raised within a spiritually diverse and rich culture she has a deep and intimate relationship with the spirit world since her earliest memory. She has lived and trained extensively with traditional medicine men and women from around the world, beginning with learning the ancient art of African Divination at the age of 7. She also worked extensively with various traditional healers, medicine men and Shamans from the Zulu, Xhosa and Burkina Faso tribes, to name a few.
Teya has qualified professionally in a range of healing modalities, including: Advanced Colour Light Therapy (acupuncture without needles), Aura Soma, Reiki, Bereavement and Relationship Counseling & Therapeutic massage. She is also a licensed 5 Rhythms dance & movement teacher/facilitator. She has trained and worked professionally, both regionally and internationally in the fields of Shamanism, holistic health and psychic development for over 21 years.
Teya's sessions are a unique integration of intuitive guidance with a grounding in shamanism and holistic well-being.
Upcoming Events with Teya
Click on the event name to register.