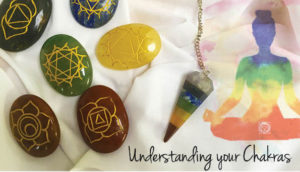 Facilitator: Sonia Samtani
What is all the fuss about these swirling pools of energy in your body and how are they supposed to benefit your well-being? In this workshop, you will get a first-hand explanation about the 7 natural vortexes running through you, and how to use them to balance your inner body both emotionally and spiritually.
Participants will also receive their very own 7-Chakra pendulum and will learn how to use it to diagnose and unblock each of the chakras components within ones' self.
in this workshop, you will learn how to:
– Identify your 7 major Chakras and their purpose
– Understand how to diagnose whether your chakra's are blocked or unblocked using a pendulum
– Use simple affirmations and the power of thought to heal and unblock your energy field
– Balance your inner and outer body
Booking