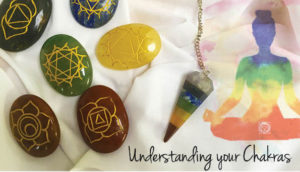 Facilitator: Sonia Samtani
Always wanted to understand more about chakras?
During this workshop, you will gain a full understanding about the 7 natural vortexes running through you and what they represent, as well as first- hand experience in diagnosing and healing your energy-body. Participants will also receive their very own 7-Chakra pendulum as a gift, and will learn how to use it to diagnose and unblock each of the chakras components in you.
In this workshop, you will:
Identify your 7 major Chakras and their purpose
Understand how to diagnose whether your chakra's are blocked or unblocked using a pendulum
Use simple affirmations and the power of your thought to heal and unblock your energy field
Achieve balance in your your inner and outer bodies
Gain more peace of mind emotionally and spiritually
Understand applications of this knowledge to heal others and clear your physical environment
Booking
Bookings are no longer available for this event.