Frequently Asked Questions on Image
 1. What is image consulting?
Image is more than clothes you wear, the hairstyle you choose or the makeup you apply. Your image is about representing the best of you on the inside and outside, looking at the messages you communicate through how you feel, dress, walk, talk and much more! We go beyond the fads and fashions to delve into the real you and inspire you to make choices that unveil your most beautiful avatar.
2. What do Image Consultants do?
Image consultants are specialists in visual appearance, verbal and non-verbal communications and business and social etiquette. Working with individual clients, image professionals assist them in attaining authenticity, self-confidence and credibility. Corporate clients are taught to express their company's goals by aligning appearance, behavior and communications while maintaining their individuality.
Specifically, image consultants cater to their clients in a variety of ways depending on the perceived need: Services could include: Wardrobe Analysis and Selection, Shopping, Color Palette, Body Typing of more intensive grooming areas like Hair and Makeup Analysis and Skincare. Other areas covered include Voice Coaching, Body Language Training, Etiquette Issues, International Protocol and Communication Skills
3. Why do I need an Image Consultant?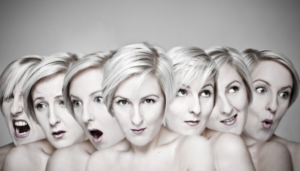 Are you in a rut? Always buying the same clothes and style and not feeling like you're expressing yourself the way you'd like to? Are you wanting to differentiate yourself but don't know how? Do you find that you are not fully expressed by all the clothing in your wardrobe? Do you have an event or a job interview coming up where you would like to look your best? Do you walk into a store and feel overwhelmed by the choices, not knowing what works best for you?
Answering yes to any of the questions above brings to light a few of the reasons you would need to engage an image consultant to make your life easier. It is a unique opportunityfor you to consult someone with an expert eye to answer your questions, give you the guidance to put things together and inspire you to feel fabulous!
4. How will Image Consulting benefit me?
Through owning your look and choosing the colors and styles that suit you best, you will gain the confidence to present yourself assertively in any situation both looking and feeling great!
5. How often do I have to consult an Image Consultant?
The most effective route is to start with a thorough analysis of yourself inwardly and outwardly; starting with personal coaching to challenge any limiting beliefs about attaining your desired image, and moving on to a thorough color, body, personality style, wardrobe and make-up analysis.
After this we recommend our clients to come for:
(a) monthly coaching sessions to ensure they are upholding their transformation, and clearing any physical/ emotional limitations that prevent them from exuding their desired image to its full extent.
(b) An 'Update your style' session every 6 months to get advise on any physical changes, and learn how to project their desired image whist maintaining an up-to-date look congruent with the current fashion and trends.
6. What type of people would use an Image Consultant?
We work with a variety of people from corporate bankers to mum's and teenagers. This service is applicable for anyone who has a desire to look and feel their best!
7. Where do the consultations take place?
We work around our clients' needs; we can come to you or you can come to us. Many of our clients prefer to have all consultations at their homes; however this is only necessary for wardrobe consultations.
Photo Credit: Noelle Buske (Featured photo), Adele Firth