Marketing Made Easy
For anyone running a business or providing personal services, the single most important activity is business development – finding new clients and customers. If you're not generating new business then you're not using your training, sharing your wisdom, bringing your expertise to the world and, most importantly, you're not going to stay in business for very long.
If you spend any time on social media, you'll be inundated with experts telling you how to market your business or, more likely, offering to take on your marketing for you, for a fee. Ultimately, no-one knows more about your business than you do, and your clients and customers want to connect directly with your expertise and your credibility. Whilst there are some tasks that you can outsource, there is no-one better placed to market your business than you, and that's what you'll learn in the Marketing Made Easy workshop series. More than that, in each monthly session, you'll work directly on your marketing activities and see the results over the six months of the workshop series.
Marketing Made Easy is led by master coach Peter Freeth who is the resident NLP Master Trainer at All About You. Peter has over 30 years experience in service sales, from major outsourcing projects right through to global corporate training and personal coaching services, provided through Peter's consulting business, Genius, for the past 20 years. Peter's innovative work in service sales and marketing is used by coaches, therapists, trainers and consultants all over the world through his books which include 'How to Sell Coaching' and through these unique masterclasses, available exclusively through All About You.
Module 1: Identifying Your Market
Every market has its own place in the world, its own unique characteristics, its own traders and its own gatekeepers. Entering an existing market can be very expensive – imagine launching a competitor to the iPhone or Microsoft Windows today, versus decades ago when those technologies were in their infancy. Apple created a new market segment for the iPhone and you can do the same, reducing competition, increasing brand awareness and forming a clear relationship with your target customers.
In this session, you will discover how to identify your market, understand the cost of entry and consider the benefits of creating your own market segment.
Module 2: Positioning
Once you understand your target market, you then need to work out how your target customers will see you. Your prospects will be comparing you with your competitors, and how they interpret those comparisons is known as your 'market positioning'. For example, are you cheaper, faster or better? If you say 'all three' then you've fallen into the first trap of marketing – trying to appeal to everyone.
In this session, you will see yourself through the eyes of your potential customer and work out how to position yourself and your business relative to your customer's expectations and experiences.
Module 3: Marketing Methods
Today, there are more marketing channels than ever before; print, traditional media, social media and online advertising to name but a few. You can even stick posters to street lamps and post them through doors. Not all methods are equal, though, and you will save yourself a great deal of time, effort and cost by focusing your efforts on the most efficient method for your business.
In this session, you will learn how to test marketing methods and select the methods which are most effective for you and your business.
Module 4: Your Message
Once you know your market and you've decided on your channels to market, you're faced with the hard part – knowing what to say. Your message has to be easy to understand and easy to remember, and it has to clearly position the value of you and your business to the customer. Once again, testing is key, because what's important isn't what you think, it's what your customers think that counts. Refining your message to hit your target doesn't guarantee sales, but it's a vital step.
In this session, you will discover how to form your message to create maximum impact.
Module 5: Measuring Results
Perhaps the biggest marketing mistake that business owners make is to stick to what they like doing, whether it's objectively working or not. Sometimes, the marketing methods you're used to simply aren't working any more, sometimes the most surprising new ideas can produce results. The only way you'll know for sure is to measure, and to use that data in a process of continuous refinement and improvement.
In this session, you will learn how to identify and use the right measures to grow your business.
Module 6: Converting Leads into Sales
Ultimately, the reason that you're investing time in marketing is because you want customers to spend money with you. If they have a genuine need for your product or service, and if yours is as good as anyone's then you have as good a chance as any of your competitors. Your marketing efforts will tip those chances in your favour, and at the right time, you'll feed those chances into your sales process and convert named prospects into paying, happy, loyal customers.
In this session, you will discover how to convert market awareness into named prospects, ready to bring into a one to one sales process.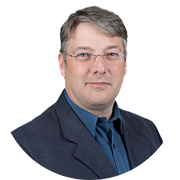 DAY: Thursdays
DATES:
18th November 2021
16th December 2021
20th January 2022
24th February 2022
17th March 2022
14th April 2022
TIME: 6:30 pm – 8:00 pm
Online via Zoom
PRICE: HK$475/Session
PACKAGE: HK$2,500 (All 6 Sessions)