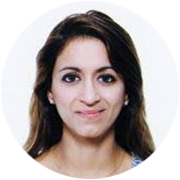 Aarti Panjabi
Tarot Expert
Aarti was born in Indonesia and traveled the world for education while finally graduating from Pepperdine University. Although a business graduate, her calling was truly reading Tarot cards and helping several people world wide. What started out as a deeper understanding of her existing intuition became her true passion and today she is a celebrity tarot card reader with clients world wide.
Aarti believes that the Tarot cards tell a story and guide a person who might be lost or unsure especially when it comes to sensitive aspects in life. Several readings have left people feeling at ease while also shedding light on a path that might have been clouded by conditioning or circumstances.
With a diverse background and 8 years of expertise in the field of Tarot reading, Aarti is very passionate about helping people and lifting their spirits to see opportunities in the darkest times.