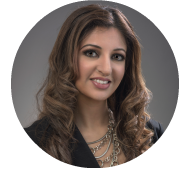 Sonia Samtani
Image Consultant, Hypnotherapist and Facilitator
Sonia Samtani has an inherent passion to cultivate her community and its consciousness, which is reflected in her seminars, workshops and bespoke individual consultations.
She has achieved unprecedented success and appreciation in grooming individuals on image enhancement, as well as coaching them to overcome lifelong issues and heal traumas that possibly date back to past lives.
Sonia's energy and enthusiasm has personally touched over five thousand people, and her work with corporates and their staff has inspired them towards immediate results. Having worked with reputable brands like Baker & McKenzie, Daiwa Investments, HSBC, Merril Lynch, and Michael Page, she enjoys assisting both individuals and companies to build a coherent and magnetic image of confidence and credibility.
For more information about Sonia, please visit her website: www.soniasamtani.com