Hypnotherapy Sessions Hong Kong
Schedule a 20-minute phone call with one of our qualified hypnotherapists to understand how hypnotherapy can work for you.
Clinical Hypnotherapy Sessions in English
Our hypnotherapy sessions are ideal if you need support in reaching a specific goal in your personal / professional life, or if you feel handicapped by a persisting complaint. We adopt a goal-oriented approach so you can systematically reach your objective and map your journey towards it.
All hypnotherapy sessions are held at our centre in Sheung Wan, Hong Kong.
Hong Kong Hypnotherapy Clinic & Wellness Centre
Book your Private Hypnotherapy Session today
The First Session:
Our first role is to clearly identify your objective and gain some background on the issue. All behavior is governed by beliefs, and we work with the beliefs you have accumulated in the subconscious mind that are holding you back. During the  session you will learn how the mind works, and discover beliefs that you have that are supporting you and sabotaging you towards achieving your goal. We will end with a tailor-made guided meditation that you can take home and listen to for the next few weeks.
Subsequent Sessions:
Each session comprises of several healing techniques, hypnotherapy, visualisations and exercises to release the disempowering beliefs and experiences from your subconscious mind. We believe that this journey is a partnership between you and the therapist, and will be giving you simple exercises to do for homework so you can maintain the shifts at home and create lasting change together.
Each session takes between 60-90 minutes, with the exception of the first session that includes a case history and is approximately 90 minutes.
* Available online
Duration:
60-90 minutes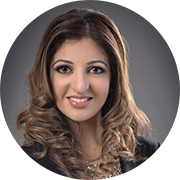 Price:
Single Session - HKD2,800
5-Session Package - HKD13,250
10-Session Package - HKD25,000
25-Session Package - HKD47,000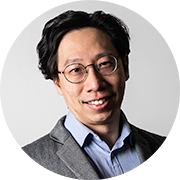 Price:
Single Session - HKD1,500
5-Session Package - HKD6,800
10-Session Package - HKD13,000
I first went to see Sonia over the Summer of 2014. It was a difficult time for me. I knew I needed to make some changes to my life (both personally and professionally) and I was prepared to try something "different" – I just didn't know what. Sonia came on the scene (almost by accident) and assured me she could help. Although I was a little sceptical, I decided to give working with Sonia a try anyway and I am so glad that I did.
Since seeing Sonia, I have had some major life changes and gained a new perspective on the world. Today my finances have dramatically improved, my self-esteem is high and I feel like I am back in control of my life. My work with Sonia has been a big part of these changes. I wanted to say thank you in some way, so I wrote this testimonial. If you are feeling a little stuck, or if you feel you need to move to a new level in some way, go and see Sonia.
Just have an open mind and some great things can happen for you.
I was diagnosed having eye scleritis which is caused by auto-immunity disorder. Over several months medication taken but the symptoms still kept appearing until I received only one session of Organ Regeneration from hypnotherapy by Louie. Finally the symptoms were all gone in just a week which really an amazing experience to me. Thank you for Louie's heartfelt help that I truly appreciated this incredible present given from the Universe. Throughout the continuous hypnotherapy process allowing me to explore and settle the hurdles in order to making my life towards a brighter and fruitful journey.
This is my first time to seek help from a hypnotherapist. I was amazed by the experience as some blocks and belief are unknown to me. After a few sessions of cleaning, my awareness to life and emotions increase a lot.