If you have a specific goal or a persisting complaint, our personal development coaching sessions are ideal to support you. Our approach is goal-oriented working with specific objectives such as manifesting a new job, gaining clarity and direction, overcoming anxiety, overcoming challenges in relationships, dealing with bereavement, transitioning into a new role, or dealing with physical pain.
As we encounter regular stresses and pressures, it could be common for incidents to leave a lasting impression, and arouse negative emotions such as fear, anger, helplessness, sadness or a combination of these. When these feelings are left unexpressed or are not dealt with appropriately, they could ripple into repercussions of emotional, physical or mental traumas.
To effectively release the toxic patterns and help bring a holistic shift, we turn to coaching, counselling and therapy, depending on what is most useful and beneficial for the client. Based on the scientific principles of the Theory of Mind by Dr. John Kappas, Milton Ericson and Sigmund Freud, our techniques directly access the client's subconscious mind, using a combination of writing exercises, visualisations, and cognitive unpeeling.
* Available via skype
Duration:
60-90 minutes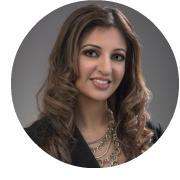 Fee:
Initial session – $1,900 HKD
5 sessions – $8,500 HKD
10 sessions – $15,800 HKD (includes 1 hour of Acupressure Massage)
20 sessions – $26,500 HKD (includes 1 extra session PLUS 1 hour of Acupressure Massage)
Terms and Conditions:
Cancellations must be made at least 24 hours prior to the scheduled appointment. If cancellations are made less than 24 hours prior to the scheduled appointment, 50% of the session fee will be charged.  Should the client fail to show up, the full session fee will be charged.
 All prior payments are non-refundable and non-transferable, except in special circumstances and All About You ('AAY') reserves the right to the final decision.
The Client agrees that all practices done on, for, or even by them at AAY are done with their full consent and at their will.
The Client attests that they have no mental or psychological ailment/disorder and are not on any psychiatric or psychological treatments and/or drugs.
The Client agrees to indemnify, release, remise and forever discharge, the treating practitioner, AAY, its employees, its consultants, its property owners or anyone one at AAY from any obligation or liability whatsoever, all claims, demands, damages, injuries, actions or causes of actions whatsoever, before, during or after volunteering to participate in such sessions.
The Client is aware of the modalities of therapy used and understands that the result may also depend on external factors and the clients' own efforts.