Bazi Reading, also known as "The Four Pillars of Destiny" or "The Eight Characters", is an ancient birth profiling and destiny reading system. This ancient Chinese Astrology used for destiny analysis offers a more in-depth look into what your life will hold.
Your Bazi chart will be created based on your date and time of birth. This chart will hold details of your life's potential; who you are, how you behave, your gifts, talents, strengths, weaknesses and personalities. The chart also allows us to understand any potential or hidden opportunities, and equally important the obstructions and threats that we are exposed to.
Some ways Bazi Reading can add value:
It can provide information on the potentials of a person so that you can achieve success in your career, as well as guidance as to what fields/industries would be best;
It is a great tool to for someone searching for a suitable partner;
It can tell you about inherent health risks, and when they can appear.
Understanding your inner self and knowing your strengths and weaknesses will provide powerful insights into decisions to be made in your life, opportunities to seek and achieving overall happiness.
Bazi Forecast for 2023: In this reading I will tell you all about the risk, opportunities, lessons and energies you will experience in 2023 and how to best navigate the year to make it a great year. It covers health, wealth, career, relationships, spiritual lessons.
Bazi Life Reading: This reading covers SPECIFIC questions you may have that may span over a longer time frame. For example "I am currently working as XYZ role in XYZ industry, but I am unhappy in my career. What industry would be best for me, what do I need to do to make the switch and when should I do this?". Questions like "tell me about my career" are not good questions because they are not specific and I don't actually know what you want to know exactly.
Period 9 Bazi Life Reading: This reading focuses mostly on business and career and what kind of shifts – both personal and professional – you need to make to be in line with the new "era" (Period 9 officially begins in 2024 and lasts for 20 years, but practitioners are already working with Period 9 energies now). As Period 9 is one that very much revolves around technology, many of us need to adapt and pivot our business towards becoming more technology-driven – however, not everyone with the same methods. So this is what I look for in this reading and also whether or not you are generally in line and in case you are not, what mental/emotional/professional changes are needed to make this energy shift smoother.
Qimen Dunjia Destiny Reading: Will tell you about your life mission, your karmic lessons, the obstacles you need to overcome in this life, as well as how you can connect to Source more easily and what your personal "spiritual superpower" is. It is a more of a spiritual reading and is great if you feel a bit lost and just want to see if you're on the right track in life or if you need to make a few course corrections.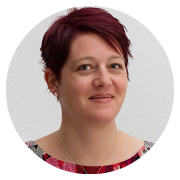 Bazi Forecast for 2023
Duration and Fee:
60 Minutes – HKD2,000
Bazi Life Reading
Duration and Fee:
60 Minutes – HKD2,000
Period 9 Bazi Life Reading
Duration and Fee:
60 Minutes – HKD2,000
Qimen Dunjia Destiny Reading
Duration and Fee:
60 Minutes – HKD2,500
Bookings by appointment only.  Please contact us to find out available times
*As our practitioner is constantly traveling, sessions are available via Skype and may take a couple of weeks to book