Bazi Reading, also known as "The Four Pillars of Destiny" or "The Eight Characters", is an ancient birth profiling and destiny reading system. This ancient Chinese Astrology used for destiny analysis offers a more in-depth look into what your life will hold. 
Your Bazi chart will be created based on your date and time of birth. This chart will hold details of your life's potential; who you are, how you behave, your gifts, talents, strengths, weaknesses and personalities. The chart also allows us to understand any potential or hidden opportunities, and equally important the obstructions and threats that we are exposed to.
Some ways Bazi Reading can add value:
It can provide information on the potentials of a person so that you can achieve success in your career, as well as guidance as to what fields/industries would be best;
It is a great tool to for someone searching for a suitable partner;
It can tell you about inherent health risks, and when they can appear.
Understanding your inner self and knowing your strengths and weaknesses will provide powerful insights into decisions to be made in your life, opportunities to seek and achieving overall happiness.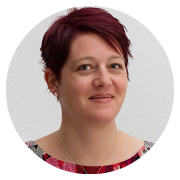 Duration and Fee:
60 Minutes – $1,800 HKD
Bookings by appointment only.  Please contact us to find out available times
*As our practitioner is constantly travelling, sessions are available via Skype and may take a couple of weeks to book
Terms and Conditions:
Cancellations must be made at least 24 hours prior to the scheduled appointment. If cancellations are made less than 24 hours prior to the scheduled appointment, 50% of the session fee will be charged.  Should the client fail to show up, the full session fee will be charged.
 All prior payments are non-refundable and non-transferable, except in special circumstances and All About You ('AAY') reserves the right to the final decision.
The Client agrees that all practices done on, for, or even by them at AAY are done with their full consent and at their will.
The Client attests that they have no mental or psychological ailment/disorder and are not on any psychiatric or psychological treatments and/or drugs.
The Client agrees to indemnify, release, remise and forever discharge, the treating practitioner, AAY, its employees, its consultants, its property owners or anyone one at AAY from any obligation or liability whatsoever, all claims, demands, damages, injuries, actions or causes of actions whatsoever, before, during or after volunteering to participate in such sessions.
The Client is aware of the modalities of therapy used and understands that the result may also depend on external factors and the clients' own efforts.