What Would You Like To Do?
Hong Kong's Only English-Speaking Hypnotherapy Institute
All About You is a reputable wellness center in Hong Kong specializing in mental health. The centre offers private sessions, personal development workshops, certified practitioner training programs, and products that promote self-awareness. Services are provided by resident and visiting practitioners who are experts in Hypnotherapy, Energy Healing, NLP, Regression Therapy, Tarot Reading, Public Speaking, Trauma Release Exercises (TRE®), Couples Counselling and coaching. The space embodies a vision to raise global consciousness through a suite of services designed to spread awareness and facilitate healing by working with the mind.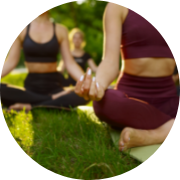 TRE® Group
Classes
Remove layers of stress, working at a deeper level to release past negative traumas and experiences from childhood.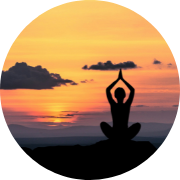 Working the Physical Mind Series
This workshop is ideal for those who want to experience the intrinsic knowledge and healing abilities of the physical mind.
"At some point you will realize that life really is All About You; you have consciously or subconsciously created everything that's happened in your life. Truly mastering life simply requires you to Love, Accept and Integrate all parts of you." – Sonia Samtani
Spanning 1200sq ft in the heart of Sheung Wan, All About You is a spacious and warm wellness centre. The centre has been personally designed to inspire growth and development.
Starting at HK$290, our therapy and training rooms can be adapted to suit individual needs. With the patients and practitioners in mind, our rooms rooms offer a safe and comfortable space that are perfect for your sessions.