Hypnotherapy Sessions for Loss & Grief
Loss is an inevitable part of our lives and we will all experience loss at some point. Often there is a lot of grief associated with it, and we create several mechanisms to cope is to fill this void – some of which can be self-sabotaging.  The most common coping mechanisms are either accentuating the void and feeling as if they have got a massive hole in their lives, or filling it with something else that can be self distructive, such as, substances, compulsive eating, or over sleeping etc.
Hypnotherapy will help you to deal with those parts of you that are still suffering from the loss and haven't come to full acceptance yet. The sessions will desensitise you to the trigger, and work in your pace to have you face what was lost without the emotional charge.  In this process we will be guiding you through the 5 stages of loss with awareness. 
5 Stages of loss:
Denial
Depression
Anger
Bargaining
Acceptance
This could be applied to any type of loss including:
Loss of a loved person
 Loss of work
Loss of health and mobility
Loss of Pregnancy
…Any other circumstance which a person feels a sense of loss
* Available via skype
Duration:
60-90 minutes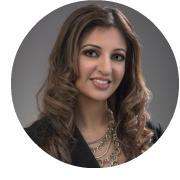 Fee:
Initial session – $1,900 HKD
5 sessions – $8,500 HKD
10 sessions – $15,800 HKD (includes 1 hour of Acupressure Massage)
20 sessions – $26,500 HKD (includes 1 extra session PLUS 1 hour of Acupressure Massage)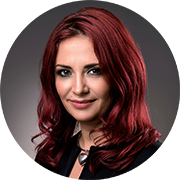 Fee:
Per session – $1,500 HKD
5 sessions – $7,000 HKD
Terms and Conditions:
Cancellations must be made at least 24 hours prior to the scheduled appointment. If cancellations are made less than 24 hours prior to the scheduled appointment, 50% of the session fee will be charged.  Should the client fail to show up, the full session fee will be charged.
 All prior payments are non-refundable and non-transferable, except in special circumstances and All About You ('AAY') reserves the right to the final decision.
The Client agrees that all practices done on, for, or even by them at AAY are done with their full consent and at their will.
The Client attests that they have no mental or psychological ailment/disorder and are not on any psychiatric or psychological treatments and/or drugs.
The Client agrees to indemnify, release, remise and forever discharge, the treating practitioner, AAY, its employees, its consultants, its property owners or anyone one at AAY from any obligation or liability whatsoever, all claims, demands, damages, injuries, actions or causes of actions whatsoever, before, during or after volunteering to participate in such sessions.
The Client is aware of the modalities of therapy used and understands that the result may also depend on external factors and the clients' own efforts.