Intuitive Acupressure Massage
This treatment focuses on you as a whole, bringing in elements of the chakras and energy systems, the physical body, and the mind-body connection to get to the root cause of the ailments that are manifesting into your life, whether it is reoccurring thought patterns, old belief systems, misaligned energy patterns, old traumas, etc.  This also helps to support the work you have been doing on your own to create change in your life, by clearing the energy and physical body from the things no longer serving you to create lasting change and encourage healing throughout the whole body.
Our individual Sessions Include:
​Acupressure Therapy is a form of Traditional Chinese medicine that is similar to Acupuncture, no needles though! Pressure is applied through the finger and hand instead of needles.
During an Intuitive Acupressure Massage Therapy session, you lie fully clothed on a soft massage table. The practitioner gently presses on acupressure points on your body.
The goal of this Intuitive Acupressure Massage Therapy is to restore health and balance to the body's channels of energy and to regulate opposing forces of yin (negative energy) and yang (positive energy). Acupressure helps to release energy blocks in the body to help bring you back to a state of well-being.
You may need several sessions for the best results.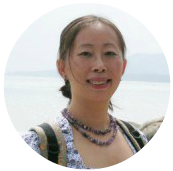 Fee:
60 Minutes – $850 HKD
90 Minutes – $1,250 HKD
Terms and Conditions:
Cancellations must be made at least 24 hours prior to the scheduled appointment. If cancellations are made less than 24 hours prior to the scheduled appointment, 50% of the session fee will be charged.  Should the client fail to show up, the full session fee will be charged.
 All prior payments are non-refundable and non-transferable, except in special circumstances and All About You ('AAY') reserves the right to the final decision.
The Client agrees that all practices done on, for, or even by them at AAY are done with their full consent and at their will.
The Client attests that they have no mental or psychological ailment/disorder and are not on any psychiatric or psychological treatments and/or drugs.
The Client agrees to indemnify, release, remise and forever discharge, the treating practitioner, AAY, its employees, its consultants, its property owners or anyone one at AAY from any obligation or liability whatsoever, all claims, demands, damages, injuries, actions or causes of actions whatsoever, before, during or after volunteering to participate in such sessions.
The Client is aware of the modalities of therapy used and understands that the result may also depend on external factors and the clients' own efforts.