Intuitive Acupressure Massage
This treatment focuses on you as a whole, bringing in elements of the chakras and energy systems, the physical body, and the mind-body connection to get to the root cause of the ailments that are manifesting into your life, whether it is reoccurring thought patterns, old belief systems, misaligned energy patterns, old traumas, etc.  This also helps to support the work you have been doing on your own to create change in your life, by clearing the energy and physical body from the things no longer serving you to create lasting change and encourage healing throughout the whole body.
Our individual Sessions Include:
​Acupressure Therapy is a form of Traditional Chinese medicine that is similar to Acupuncture, no needles though! Pressure is applied through the finger and hand instead of needles.
During an Intuitive Acupressure Massage Therapy session, you lie fully clothed on a soft massage table. The practitioner gently presses on acupressure points on your body.
The goal of this Intuitive Acupressure Massage Therapy is to restore health and balance to the body's channels of energy and to regulate opposing forces of yin (negative energy) and yang (positive energy). Acupressure helps to release energy blocks in the body to help bring you back to a state of well-being.
You may need several sessions for the best results.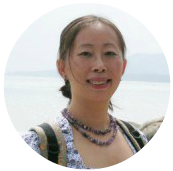 Fee:
60 Minutes – $890 HKD
90 Minutes – $1,300 HKD