Life between Lives (LBL) Regression is a therapy developed by Dr. Michael Newton that allows you access to soul memories while in a deep hypnotic state. It connects you with your Higher Self and you can learn why you chose the family you are in, the purpose of your life, the lessons that you are to learn in this life time and have a greater understanding of the karmic connections in your current life. You will meet your spirit guides who will lovingly provide you with insights and guidance. You will be able to have your questions answered while having a clear understanding of the bigger picture. This technique is ideal for people who have done a lot of spiritual/ self-development work and are still looking for deeper answers.
An LBL session takes about 3 to 4 hours and can be done over two sessions. It is a profound and life changing experience.  We have added our own therapeutic touches to this modality to make it even more transforming by address and clearing any pending major issues of a clients current life before entering to their immediate preceding past life.
Our individual Sessions Include:
* Available via skype
Duration:
60-90 minutes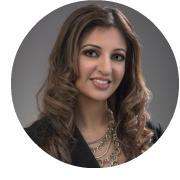 Fee:
Initial session – $1,900 HKD
5 sessions – $8,500 HKD
10 sessions – $15,800 HKD (includes 1 hour of Acupressure Massage)
20 sessions – $26,500 HKD (includes 1 extra session PLUS 1 hour of Acupressure Massage)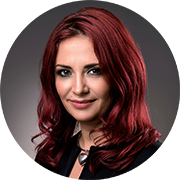 Fee:
Per session – $1,500 HKD
5 sessions – $7,000 HKD
Terms and Conditions:
Cancellations must be made at least 24 hours prior to the scheduled appointment. If cancellations are made less than 24 hours prior to the scheduled appointment, 50% of the session fee will be charged.  Should the client fail to show up, the full session fee will be charged.
 All prior payments are non-refundable and non-transferable, except in special circumstances and All About You ('AAY') reserves the right to the final decision.
The Client agrees that all practices done on, for, or even by them at AAY are done with their full consent and at their will.
The Client attests that they have no mental or psychological ailment/disorder and are not on any psychiatric or psychological treatments and/or drugs.
The Client agrees to indemnify, release, remise and forever discharge, the treating practitioner, AAY, its employees, its consultants, its property owners or anyone one at AAY from any obligation or liability whatsoever, all claims, demands, damages, injuries, actions or causes of actions whatsoever, before, during or after volunteering to participate in such sessions.
The Client is aware of the modalities of therapy used and understands that the result may also depend on external factors and the clients' own efforts.