Life between Lives (LBL) Regression is a therapy developed by Dr. Michael Newton that allows you access to soul memories while in a deep hypnotic state. It connects you with your Higher Self and you can learn why you chose the family you are in, the purpose of your life, the lessons that you are to learn in this life time and have a greater understanding of the karmic connections in your current life. You will meet your spirit guides who will lovingly provide you with insights and guidance. You will be able to have your questions answered while having a clear understanding of the bigger picture. This technique is ideal for people who have done a lot of spiritual/ self-development work and are still looking for deeper answers.
An LBL session takes about 3 to 4 hours and can be done over two sessions. It is a profound and life changing experience.  We have added our own therapeutic touches to this modality to make it even more transforming by address and clearing any pending major issues of a clients current life before entering to their immediate preceding past life.
Life Between Lives is a very deep and advanced technique that we do with clients who have prior metaphysical understanding and/or experience. Please bare this in mind when booking this service.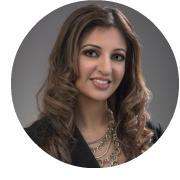 Duration and Fee:
3 hours – HKD4,000