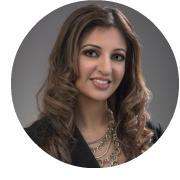 Sonia Samtani
Founder / Clinical Hypnotherapist / Corporate Trainer
Sonia Samtani is the Founder and Managing Director of All About You. She is a licensed Clinical Hypnotherapist, qualified Life Coach, certified Corporate Trainer, accredited Image Expert, Family Constellation Facilitator, certified Transpersonal Regression Therapist, and Public Speaking Coach. Sonia has an inherent passion to raise consciousness, which is reflected in her seminars, workshops and bespoke individual consultations. Sonia has been practicing hypnotherapy, coaching, regression therapy and inner child healing since 2005, and her work has been successful in resolving thousands of issues including overcoming phobias, anxiety, limiting beliefs, releasing trauma, finding one's life purpose, releasing physical pain, weight management, depression, and overcoming loss.
Sonia is a sought after speaker and trainer for both her own programs on personal development, as well as a licensed facilitator of the Integrated Clinical Hypnotherapy Curriculum by EKAA where she trains individuals to become certified hypnotherapists. Sonia has achieved unprecedented success and appreciation in coaching people to overcome lifelong issues and heal traumas that could possibly date back to past lives.
Besides collaborating with renowned personalities, Sonia has been a Senior Mentor on the team of Anthony Robbins, the world famous motivational success coach. By incorporating the wisdom of inspirational experts, she has personally trained, coached and healed over fifteen thousand people to attract and manifest greater success, happiness and well-being. Having worked with reputable brands like Baker & McKenzie, Daiwa Investments, HSBC, Merril Lynch, and Michael Page, she enjoys assisting both individuals and companies to build a coherent and magnetic image of confidence and credibility.
For more information about Sonia, please visit her website: www.soniasamtani.com