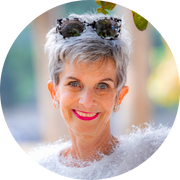 Jaz Goven
Fast Track Technique Facilitator
Having accrued over 12 years' experience, Jaz's clients are as varied as life itself, and she treats each one with the generous attention that they deserve, caring deeply about each client's journey towards balanced well-being. Jaz has a natural ability to connect with people from all walks of life and with any kind of personal difficulty.
Her thriving practice is the result of intuitive mastery and a sincerely heartfelt approach.
Jaz is passionate about Fast Track Technique which she has been developing over the past few years. Her passion and hard work is now paying off as Fast Track Centres open in Canada, Kuala Lumpur and Ipoh Malaysia. The trainings now extends to Level 3 and Jaz and fellow Recommended Practitioners are currently working on a Trainers program to enable this work to get out faster and further into the world.
Living and practicing in Chiang Mai, Thailand, Jaz offers private therapy sessions, trainings and workshops for adults, teenagers and children on a wide variety of topics. She travels to Bangkok, Hua Hin and Phuket in Thailand, as well as Taiwan, Hong Kong, China, Malaysia, United Kingdom and Dubai.
Jaz is a dedicated and passionate practitioner who can bring about the change in your life you are looking for.