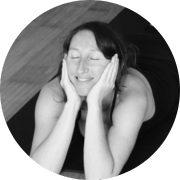 Trainings & Qualifications:
BASI Pilates

Yoga Alliance International 200hr Yoga Teacher Training

NIA Technique Blue Belt
Jill Marshall
Yoga Pilates and Somatic Movement Practitioner
Jill is a highly respected and dynamic Movement Specialist with over 16 years' experience as a Pilates, Yoga and Nia instructor. She has built a reputation of being one of the most effective, life changing, holistic fitness trainers in Hong Kong. Her expertise in one-on-one sessions and group classes has attracted clients from around the world with Jill teaching private and customised classes across Asia as well as leading hundreds of students at Iris, Hong Kong's premium Yoga Festival.
Jill has travelled extensively to expand and deepen her craft and as a result her unique teaching is grounded in the movement and fitness principles of Nia, Feldenkrais, Yoga, PT, and TRX training. Her dedication to professional development and her clients wellbeing has resulted in a full mind and body workout, allowing her clients to learn with depth and variety, leading to inner and outer transformation.
Jill is passionate about supporting her clients through 'life's moments' in pregnancy, menopause and most importantly, through grief and crisis.