Our hypnotherapy sessions are ideal if you need support in reaching a specific goal in your personal / professional life, or if you feel handicapped by a persisting complaint. We adopt a goal-oriented approach so you can systematically reach your objective and map your journey towards it.
All hypnotherapy sessions are held at our centre in Sheung Wan, Hong Kong.
Hypnotherapy Can Help With :
The First Session:
Our first role is to clearly identify your objective and gain some background on the issue. All behavior is governed by beliefs, and we work with the beliefs you have accumulated in the subconscious mind that are holding you back. During the  session you will learn how the mind works, and discover beliefs that you have that are supporting you and sabotaging you towards achieving your goal. We will end with a tailor-made guided meditation that you can take home and listen to for the next few weeks.
Subsequent Sessions:
Each session comprises of several healing techniques, hypnotherapy, visualisations and exercises to release the disempowering beliefs and experiences from your subconscious mind. We believe that this journey is a partnership between you and the therapist, and will be giving you simple exercises to do for homework so you can maintain the shifts at home and create lasting change together.
Each session takes between 60-90 minutes, with the exception of the first session that includes a case history and is approximately 90 minutes.
* Available via skype
Duration:
60-90 minutes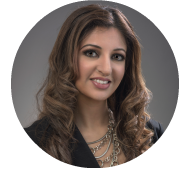 Fee:
Initial session – $1,750 HKD
5 sessions – $7,800 HKD
10 sessions – $14,500 HKD
20 sessions – $24,000 HKD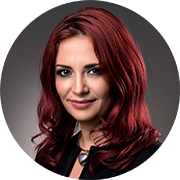 Fee:
Per session – $1,500 HKD
After only a few sessions I found that surprisingly there was a lot of other things happening in my life. My business was improving, I was getting a lot more clarity, more focus in my work. Also I was becoming a bit more creative, re-visiting past activities (music and photography) and found a positive impact in my life in these areas as well.
Brett Cameron, Hong Kong
I first went to see Sonia over the Summer of 2014. It was a difficult time for me. I knew I needed to make some changes to my life (both personally and professionally) and I was prepared to try something "different" – I just didn't know what. Sonia came on the scene (almost by accident) and assured me she could help. Although I was a little sceptical, I decided to give working with Sonia a try anyway and I am so glad that I did.  Since seeing Sonia, I have had some major life changes and gained a new perspective on the world. Today my finances have dramatically improved, my self-esteem is high and I feel like I am back in control of my life. My work with Sonia has been a big part of these changes. I wanted to say thank you in some way, so I wrote thisˇtestimonial. If you are feeling a little stuck, or if you feel you need to move to a new level in some way, go and see Sonia.
Just have an open mind and some great things can happen for you.
JB, UK
Terms and Conditions:
Cancellations must be made at least 24 hours prior to the scheduled appointment. If cancellations are made less than 24 hours prior to the scheduled appointment, 50% of the session fee will be charged.  Should the client fail to show up, the full session fee will be charged.
 All prior payments are non-refundable and non-transferable, except in special circumstances and All About You ('AAY') reserves the right to the final decision.
The Client agrees that all practices done on, for, or even by them at AAY are done with their full consent and at their will.
The Client attests that they have no mental or psychological ailment/disorder and are not on any psychiatric or psychological treatments and/or drugs.
The Client agrees to indemnify, release, remise and forever discharge, the treating practitioner, AAY, its employees, its consultants, its property owners or anyone one at AAY from any obligation or liability whatsoever, all claims, demands, damages, injuries, actions or causes of actions whatsoever, before, during or after volunteering to participate in such sessions.
The Client is aware of the modalities of therapy used and understands that the result may also depend on external factors and the clients' own efforts.