Hypnotherapy Sessions Hong Kong
Schedule a 20-minute phone call with one of our qualified hypnotherapists. You will have the opportunity to discuss your goals, ask any questions and learn more about our approach to hypnotherapy. Our experienced hypnotherapist will provide guidance tailored to your specific needs. Whether you're seeking personal growth, overcoming challenges, or improving specific areas of your life, this call will serve as a valuable starting point on your journey toward positive change.
Clinical Hypnotherapy Sessions in English
Our hypnotherapy sessions are ideal if you need support in reaching a specific goal in your personal / professional life, or if you feel handicapped by a persisting complaint. We adopt a goal-oriented approach so you can systematically reach your objective and map your journey towards it. All hypnotherapy sessions are held at our centre in Sheung Wan, Hong Kong.
Hong Kong Hypnotherapy Clinic & Wellness Centre
Book your Private Hypnotherapy Session today
The First Session:

Identify Your Objective & Gain Background On The Issue
Work With Accumulated Subconscious Beliefs That Are Holding You Back
Learn How The Mind Works & Discover Supportive & Sabotaging Beliefs
Provide A Tailor-Made Guided Meditation For Home Use
Subsequent Sessions:

Incorporate Healing Techniques, Hypnotherapy, Visualizations, & Exercises In Each Session
Focus On Releasing Disempowering Beliefs & Experiences From The Subconscious Mind
Emphasize A Partnership Between The Client & Therapist Throughout The Journey
Provide Simple Homework Exercises For The Client To Do At Home
Aim To Maintain The Shifts Achieved During Sessions & Create Lasting Change
Each session takes between 60-90 minutes, with the exception of the first session which includes a case history
and is approximately 90 minutes.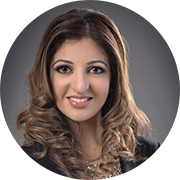 Price:
Single Session - HKD2,800
5-Session Package - HKD13,250
10-Session Package - HKD25,000
25-Session Package - HKD47,000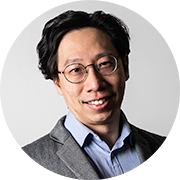 Price:
Single Session - HKD1,500
5-Session Package - HKD6,800
10-Session Package - HKD13,000
Since seeing Sonia, I have had some major life changes and gained a new perspective on the world. Today my finances have dramatically improved, my self-esteem is high and I feel like I am back in control of my life.
It's very hard to put into words the extent of what Sonia does but all I can say is her work is life-altering. She has a strong commitment to peel off our layers one by one by delving to the source of where our issues truly lie with ourselves.