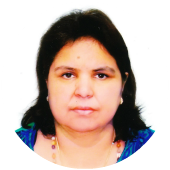 Renu Singh
Holistic Healer and Reiki Grandmaster
Renu Singh is a holistic healer, gifted with a strong psychic and intuitive sense. Renu is certified in several healing modalities including Tarot Card, Angel Card, Crystal Healing, Feng Shui & Vastu, Hypnotherapy, Numerology and is a Reiki Grandmaster.
At All About You Renu uses her integrated approach amalgamating her various techniques depending on the needs of the client. She specialises in Tarot card, Reiki and Crystal Healing where she uses her intuition to gain personal insights and guidance for clients.
The cards reveal a bigger picture of their lives, showing unseen influences, patterns, obstacles and strengths. A typical reading with Renu involves her giving you a general overview of life as it is in the present moment, and answers any questions that you may have about different areas of your life equipping you with information to take action in line with your best interest.