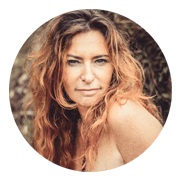 Services and Workshops
Truth-seeking psychic-medium readings
Reiki Healing sessions
Reiki-Hypno sessions
Consciousness Coaching
Cognitive Behavioural Hypnotherapy
Meditation/anxiety-control
Sam Spiro
Psychic Medium Zen Teacher
Sam Spiro's sessions comprise not only Cognitive Behavioural Hypnotherapy, but also Mindfulness and Anxiety-Coping Skills training (yes, you really can learn to relax). She is able to recognise your life "signposts" and know how to self-enquire into what they mean, while reinforcing your thinking with positive self-hypnosis and Mindfulness techniques. These are some of the most effective and joyful ways she provided to create change for her clients in any area!
On BBC Radio Bristol, she was quoted as a love coach expert – teaching clients how to understand their emotions and create more open and authentic relationships.
Sam Spiro is trained in Cognitive Behavioural Hypnotherapy, Spiritual & Emotional Holistic Hypnotherapy, Sedona Method "Emotional Unsticking" One-To-One Coaching, teaching Mindfulness and Anxiety-Coping techniques, as well as Reiki energy work (a beautiful way to create change on an emotional and physical level for those feeling they want to start the work but are a little wary of talk-therapy initially).
She is a registered member of the General Hypnotherapy Register (GHR), the Complementary & Natural Healthcare Council (CNHC) and the International Medical & Dental Hypnotherapy Association (IMDHA). In terms of Reiki, she has learnt with a number of very experienced teachers in Hong Kong and with Osho's very first Reiki Master teacher in India. Sam is a member of The Reiki Association in the UK.