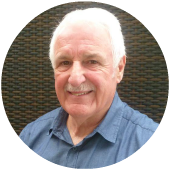 Services and Workshops
Personality Profiling
Psychic Development
Max Coppa
Palmistry and Numerology Expert
Max
Coppa
is Australia's most recognised and trusted expert in palmistry, numerology and dream interpretation with over 35 years' experience.  With an extensive background in media,
Max
has appeared on national television & radio, has contributed to many leading Australian magazines and is the published author of four books. 
Max 
writes magazine columns and is a regular guest on Channel 7's The Morning Show.
Max's inspiring and practical approach brings palmistry and numerology in to the 21st century and makes it accessible to all.  Max has a passion for teaching others and is an inspired teacher of his craft, conducting regular workshops on palmistry and numerology in locations throughout Australia and Asia.  Max is passionate about his work and is dedicated to reading, counselling and teaching people so that they can take control of their life.